1. Timber Buildings – Practically a storehouse of carbon
We've all been taught that trees absorb carbon dioxide throughout their life cycle. But not many people are aware that the carbon dioxide that gets stored in their biomass remains as it is, undisturbed, even after they're cut down and processed into wooden products. 
Your wooden door, the sill of your window, or your dining table – all these structures contain CO2 stored in them all since the first leaf popped out of the tree these structures have been built using. 
And this carbon will remain there, causing no menace, until the wood is burnt down. In that manner, timber buildings actually help lower the carbon footprint as compared to buildings made from concrete and steel, that contribute to around 2,000 metric tons of CO2 emissions. 
2. Timber buildings are sturdy beyond doubt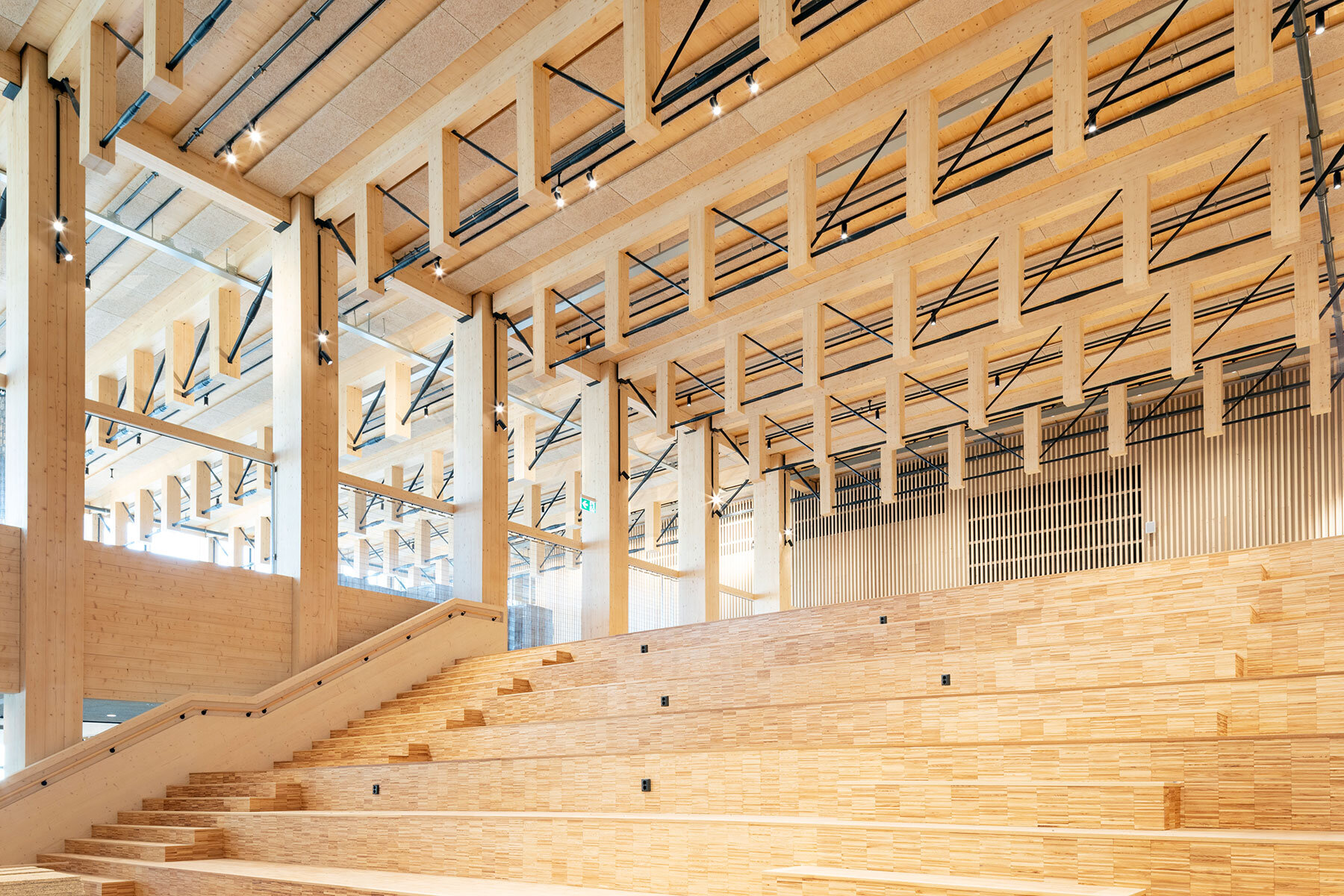 Wood has been used as a building material for ages. But now with the use of all the latest manufacturing processes, wood can easily be engineered into mass timber. This process adds layers upon layers on the surface of the plank when pressed together. This, in turn, helps to create extremely tough and resilient Wooden structures. 
Not only that, with the introduction of glued laminated beams in the construction industry, it is now possible to create fire and earthquake resistant wooden buildings as well.
3. Ease of construction. Cost-effective
. 
There's a prefab wave running around in the building industry and for good reason. Wood is lighter than other traditional construction materials like concrete and steel.
This makes fabricating a home off-site very easy. The prefabricated pieces can then be delivered on site and assembled there without any hassle. This helps speed up the build process and creates a healthier, safer, and more pleasant working environment.
4. Timber buildings promote healthier, happier working environments.
All of us, deep down, have an innate desire to stay connected with natural elements. And timber buildings are in tune with nature. Which is why they have such a positive impact on your mental and physical well being. 
Wooden buildings create healthier environments and exude a warm, comfortable vibe that leads to relaxing and inviting natural spaces.