Get ready to be inspired by this Autobarn, a beautiful new garage and workshop created by Bindloss Dawes, an architecture studio based in the UK.
Housing a collection of classic Porches, the structure of the garage is clean and minimalistic with vertically aligned wooden logs to create that attractive uniform design.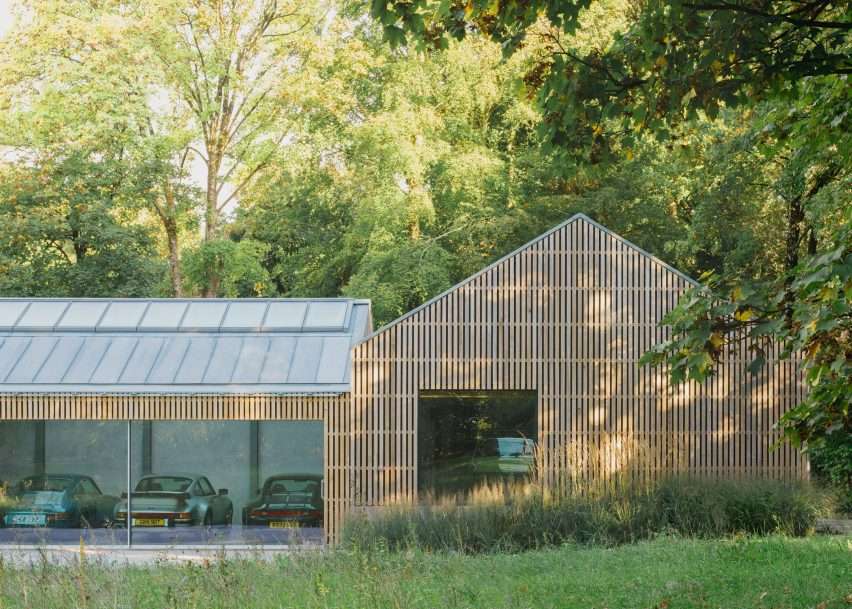 This five-bay garage is adjoined by a workshop stand – both of which have been created to mimic the shape and feel of a barn. It's the contrast that speaks to us – a humble-looking barn and inside it? A series of the world's most luxurious cars. Bindloss Dawes have certainly outdid themselves this time. 
Spanning 165-square-metres to adequately contain the owner's collection of classic cars, the building invites a lot of positive speculation all the while fitting into the neighbouring area. It's surrounded by a lot of greenery that further reinforces its identity as a barn.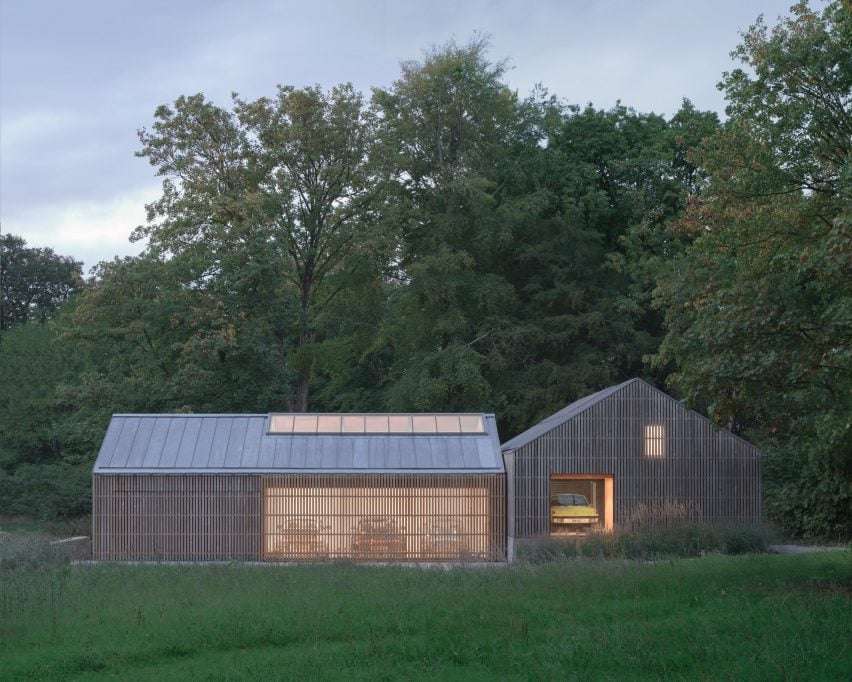 Commenting on his creative process, Bindloss Dawes director Oliver Bindloss said, 
"Our aim was to create a building that appeared elegant and familiar at first glance, but then opened up to reveal something surprising and unexpected"
Well, mission very well accomplished!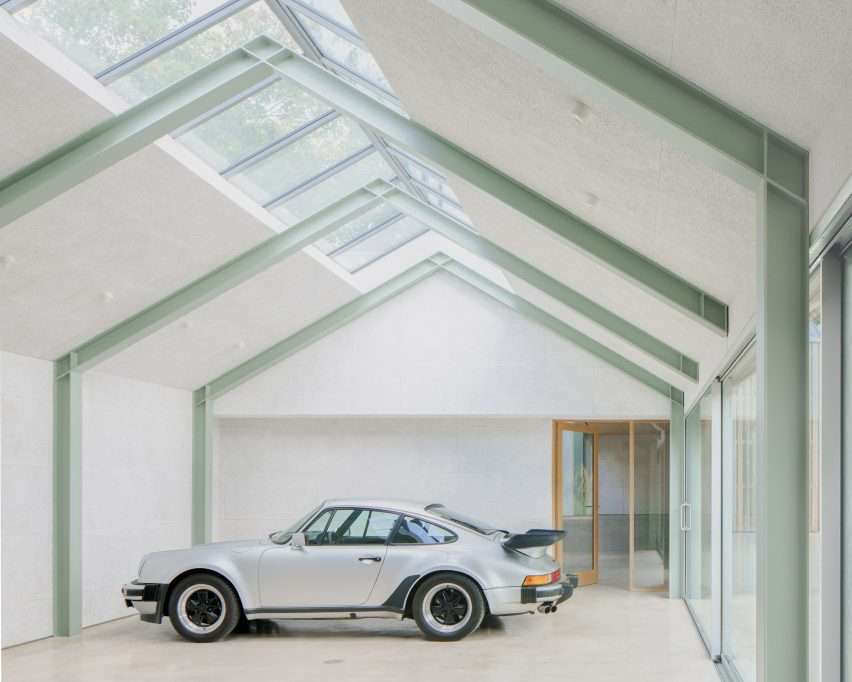 He further expanded, 
"Using the barn typology helped us to achieve this, creating simple timber forms that you might expect to find throughout the countryside, but then introducing some theatre with the big sliding door, opening up the building to reveal the car collection inside."
The interior of the building has been very neatly maintained and maintains a refreshing look. Each of the two structures of the whole construction, the garage and the workshop, have been built with a concrete foundation to provide solid, unwavering support. 
There are pastel green hints inside the building as well, courtesy of the supporting steel frame of the building,  that has been left visible within the building to give it an added edge. 
Continuing to comment on their beautiful masterpiece further, the studio said, 
"A natural, pragmatic palette of timber, steel, concrete, and recycled wood strand board combine to create a feeling of serenity and cleanliness. Their quiet tones allow the fleet of classic cars to become the focus."
And do we agree? A 1000% yes! 
We couldn't have worded it better ourselves. Who knew that a garage can be so soothing to look at? So serene and mesmerising? 
Well, this is what happens when you put wood to use as a building material. We cannot wait to see what other creative structures Bindloss Dawes comes up with.